Through creativity and innovation we are the epoxy garage floor specialists
Outdoor Epoxy Flooring
Looking to spruce up your outdoor space?
Epoxy flooring is a great way to add a touch of style and personality to your undercover pool area, patio, deck, or porch. There are a lot of benefits to epoxy flooring. It's durable, easy to clean, and can make any space look great.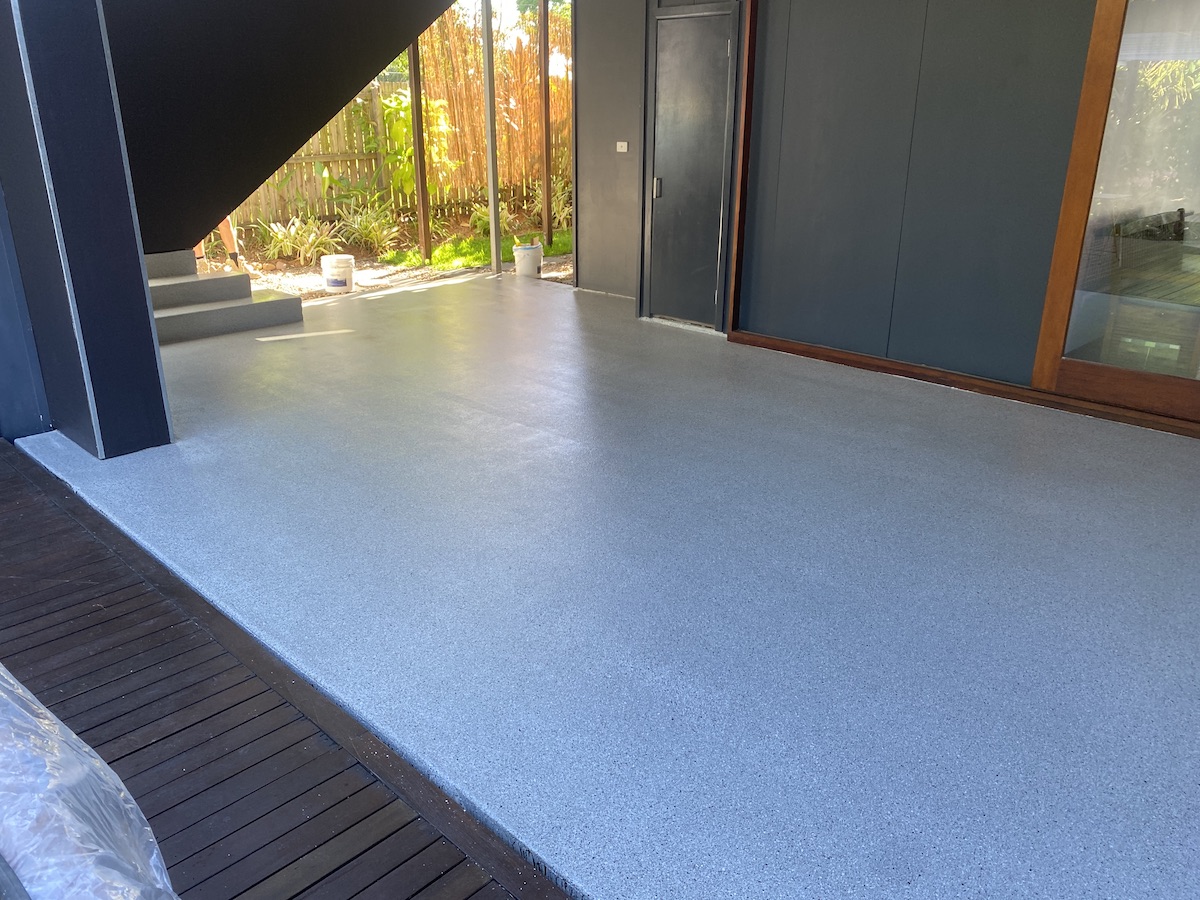 Can you use epoxy flooring
Outdoors?
Yes, you can use epoxy flooring outdoors. Epoxy is a versatile material that can be used in many different environments. It's strong enough to be used in industrial settings, but it's also flexible enough to be used on the floors of high-rise buildings. Epoxy flooring is an ideal solution for boat decks, undercover pool areas and outdoor patios because it can withstand splashes of water from rainfall or puddles from hose water. Since epoxy resists moisture and doesn't require a special subfloor, it can be installed over just about any surface, including concrete, wood and even grass!
Epoxy Flooring:
Outdoor Surfaces
Easy to Clean
Epoxy floors are durable, waterproof, and easy to clean.
Tough & Resilient
They're also great for high-traffic areas and other places where you need an extra layer of protection.
Wide Range of Colours
Epoxy floors come in a wide range of colors and patterns.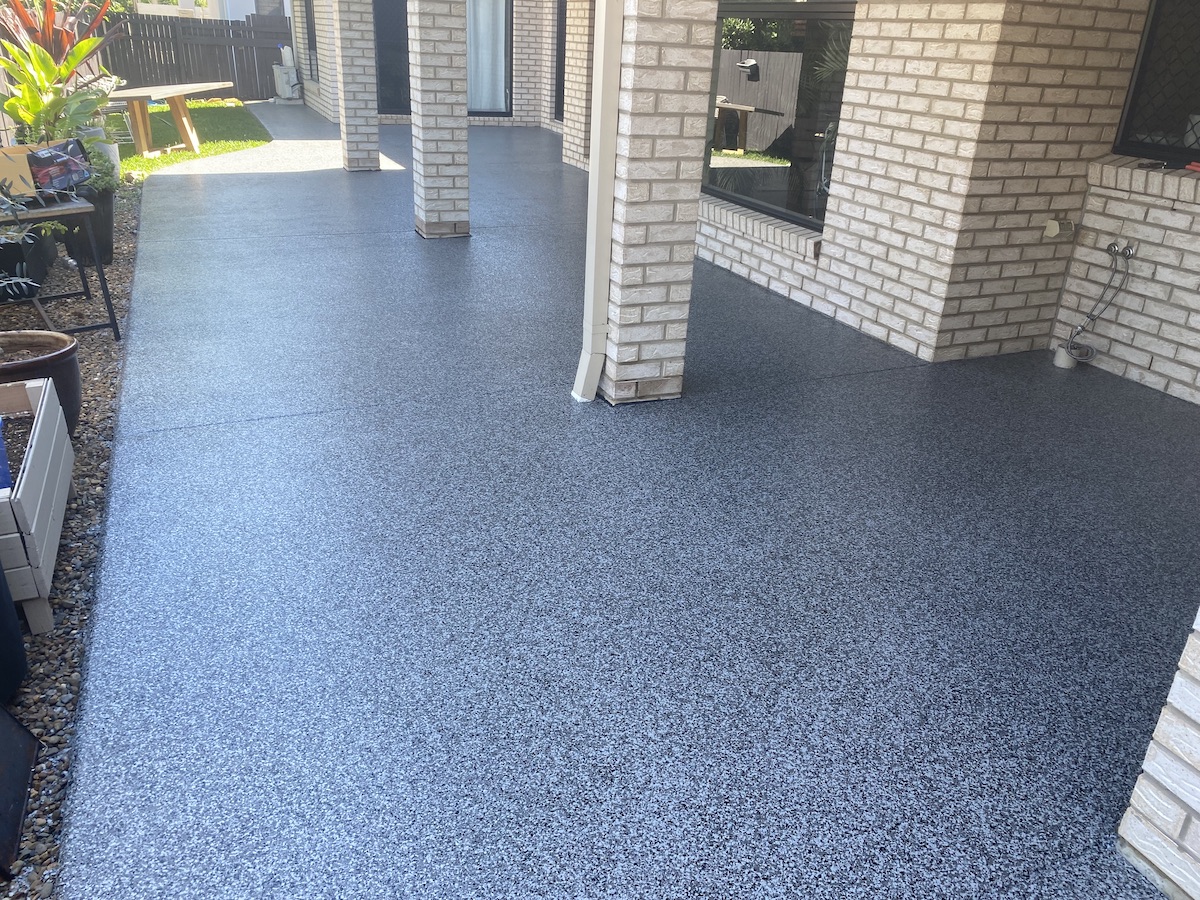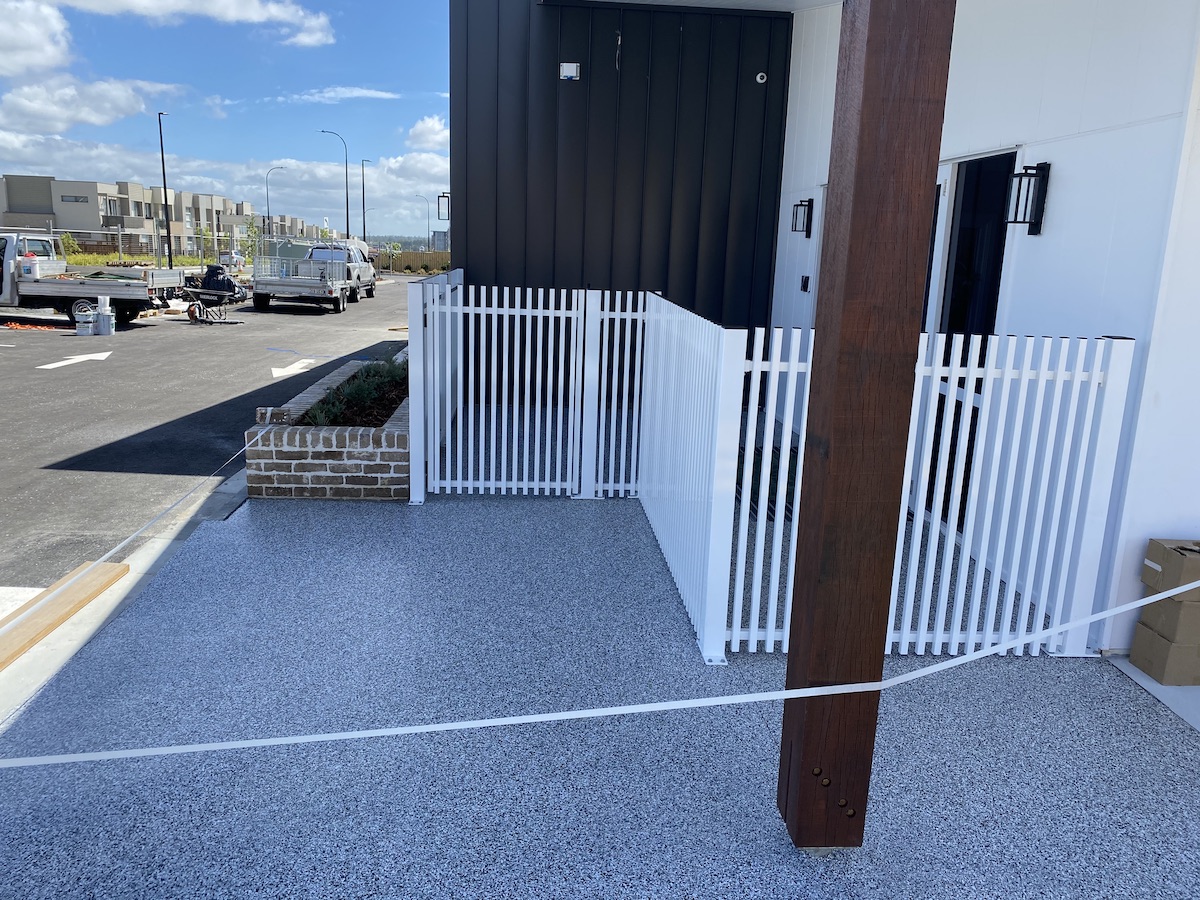 About
Clean and Coat
We've trained our team to use the latest techniques and technologies to produce incredible results for our clients. Our method lets you start using the floor again after the third day and return to regular use after the seventh day. We value both our team's health and our customers' health, so we've committed to using only environmentally-friendly and non-toxic flooring materials. Contact us today for a free, no-obligation quote to install a new epoxy floor for your garage.
Contact us
Contact us
Location

CLEVELAND QLD 4163

1800 709 809

0481 738 440

Email
Send us a message