Seamless Epoxy Flooring Specialists
Cost effective, heavy duty epoxy, resistant to oils, grease, chemicals, tolerates heavy traffic
Show me More
Free Quote
Benefits of Epoxy Flooring
An epoxy seamless floor coating offers the best balance of economy and quality that will transform your floor into a practical and professional looking addition to your home or business and will recreate the area into a new vibrant space.
Epoxy is a tough, low maintenance, long-lasting coating, and when applied onto concrete has many advantages.
Epoxy Floor Coating Process

Testimonials
"Great professional work & communication from Clean & Coat. Garage floor repair and epoxy coat looks fantastic. Thoroughly reccomend."
Brad | Customer
"Execllent service - quick and efficient and great finish - highly recommend."
Robert | Customer
"Great customer service. Reliable and very informative about the process. Happy with the job and would recommend to anyone."
Carol | Customer
"Phoned Phil to enquire about the floor and he arrived on the same day to quote. The price was right and he started a few days later as he had a cancellation, they grinded the floor and put the first coat down on day one and returning the next day to do the top coat. I could'nt be happier with the end result and everyone who sees the floor wants to know who we used. We went for a black look which suits our needs but I'm sure the lighter greys and whites look just as good. I thoroughly recommend Clean & Coat - great job!"
Ross | Customer
"After reading many horror stories about poor results with epoxy style garage floor work, I decided to put more than the usual effort into finding someone we could trust to do a good job. (please note that another company, which does roofing work and which does not seem to have favourable reviews, has the same name - don't confuse the two - they are entirely separate entities owned by different people) Fortunately we found this company, owned by a friendly, straight talking, no nonsense tradesman who arrived on time and worked diligently, explaining the entire process in an easy to understand manner. The original concrete floor was thoroughly cleaned, all gaps around the skirting were filled with a beading compound and the coating was placed right up to the skirting so I now have an easy to clean area instead of a gap which had previously harboured dust and leaves. He has left two very happy customers to admire the final result of his expertise and I would recommend him without hesitation to anyone requiring a first class job, utilising top quality products, all at a reasonable price. Unlike some other products on the market, this one has no foul smelling odour, either on application or afterwards, it looks wonderful and it has definitely enhanced a once very sad looking part of our home. We could not be happier with the owner and his pleasant, hard working assistant, their work or the finished result."
Kim | Customer
"Epoxy flooring to garage. Brilliant service by Phil and his team. Prompt and reliable, excellent communication. Would highly recommend."
Debbie | Customer
"I would highly recommend the services of Clean & Coat to anyone. From inspection, explaining the resin coating process to a quality finished ash granite flake surface. Professional, reliable, easy to deal with and competitively priced. Thanks Phil"
Jamie | Customer
"Phil - the job looks absolutely amazing; a big thank-you to you and the team for turning this around so quickly and professionally."
Peter | Customer
"Phil and his team from Clean & Coat did an exceptional job, they were very professional, timely, accurate and ensured all the flooring needs were met. They even patched up and fixed areas which wasn't part of the quote so always going that extra mile. Phil and his team also worked Saturday to get the job done as production could not wait. I highly recommend Clean & Coat for any flooring needs. Thanks Phil, will definitely use you and your team again once the extension works has been finished."
Jitesh Pratap | Customer
Colours (always available)
New Generation Blend
showImg(index)">
Marblestone Blend
showImg(index)">
Standard Blend
showImg(index)">
Colours (subject to availability)
Standard Range (6mm flake)
showImg(index)">
Galaxy Domino (with colour options)
showImg(index)">
Service Areas
Greater Brisbane | Toowoomba | Sunshine Coast | Gold Coast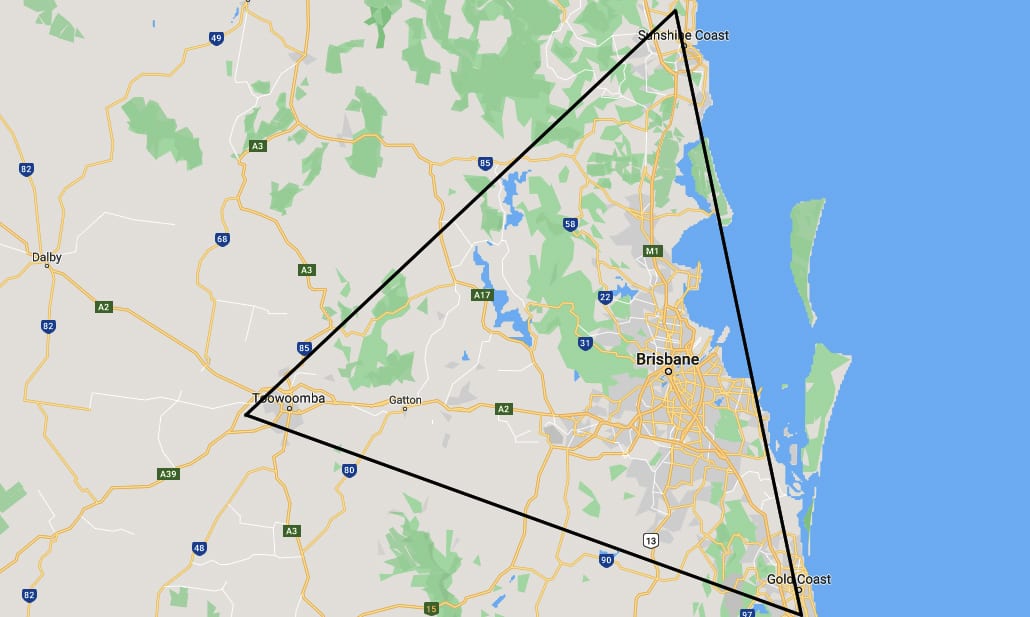 Contact us
Contact us
Location

CLEVELAND QLD 4163

1800 709 809

0481 738 440

Email
Send us a message